We're not saying superstars don't have the right to spend their money as they please and drive ugly automobiles. However, we can't fathom what they were thinking when they asked for custom builds of the following 10 cars.
Will.i.Am's custom Dick Tracy machine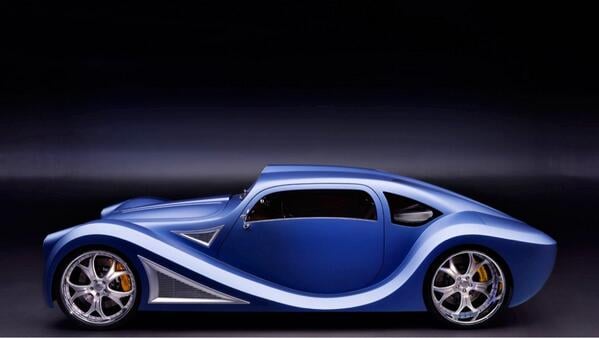 According to 2013 report by Jalopnik, this Cruella de Vil-like cruiser started life as a 1958 Volkswagen Beetle, of all things. Will.i.Am believed it would play a crucial role in the rapper's doomed automotive venture. With its cold aluminum interior, comic book-like lines, and metallic blue paint scheme, this custom clown car reportedly took Will.i.Am about five years to make. The delays came from the rapper's ever-changing preferences and overall indecisiveness.
Austin Mahone's wrapped and rusted BMW i8
Making Justin Bieber your role model will lead to some really poor decisions. Take pop singer Austin Mahone for instance. The pop singer adopted Bieber's tendency to "uglify" luxury automobiles and to a whole new level by having his BMW i8 "rusted". Fortunately, this is a custom wrap job from industry pros MetroWrapz, but it's a stark warning to any i8 owners not to leave their $140,000 Bimmer out in the elements.