2. James Hetfield's '36 Iron Fist Ford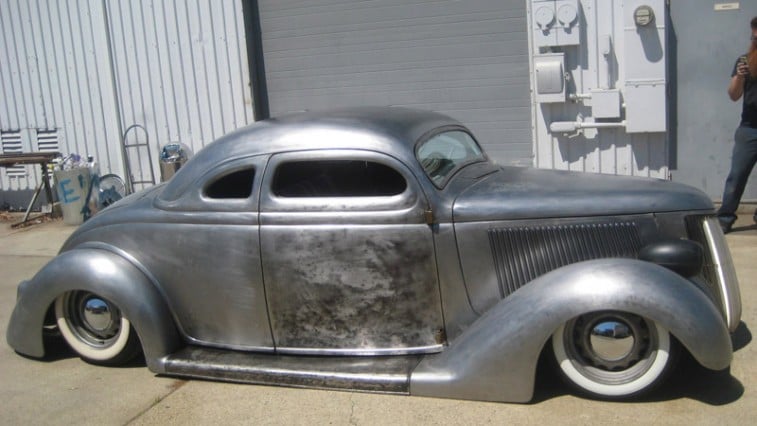 As we move from classy to heavy, the hot rod side of celebrity ownership really begins to emerge. There's no denying that Metallica front-man James Hetfield's sinister looking '36 Ford Coupe is a piece of brilliant engineering and fabrication, and while it may not appear finished in the picture seen here, watching the video below will give you a brief glimpse of what the fully bagged, fire-breathing classic is all about.
Sacramento-based hot rod specialists Blue Collar Customs went above and beyond with this build, with its hybridized, fully tucked air conditioning system, and Oxblood interior, which just oozes with sinister opulence. With its exposed metal showcasing every chop done to the chassis, a Volkswagen steering wheel up front, and a polished 350 small-block bringing the thunder under heavy throttle, this chopped, stretched, and swooped rod is both extreme and clean at the same time.