Is there a bond bubble? There's certainly more froth than not, with investors recklessly reaching for the riskiest of yields.
Let's review three key rules that will help us navigate this budding bond bubble.
Rule #1: Maximize Your Upside
Our favorite second-level thinker Howard Marks noted in an op-ed for Barron's that Netflix (NFLX) bond buyers – who recently scooped up €1.3 billion of Eurobonds paying just 3.625% – might have exposed themselves to significant downside without much upside.
After all, they bought the bonds rather than the stock. For 3.625% annually.
I'm with Marks – this is a low upside, high downside wager. Investors are forgetting that Netflix had to heroically reinvent itself just five years ago!
Bonds in This Rollercoaster? No Thanks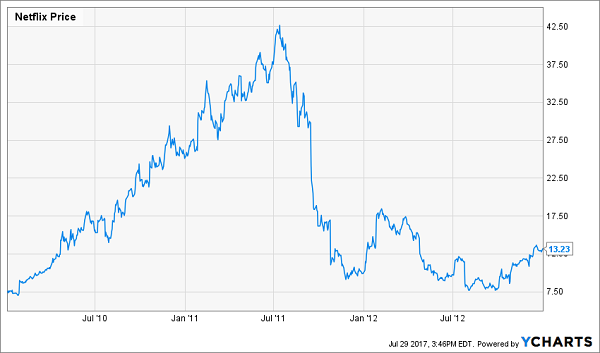 Apple's Steve Jobs was fond of "betting the company" regularly on a new product, idea or technology. He believed that's what it took to stay ahead of competitors.